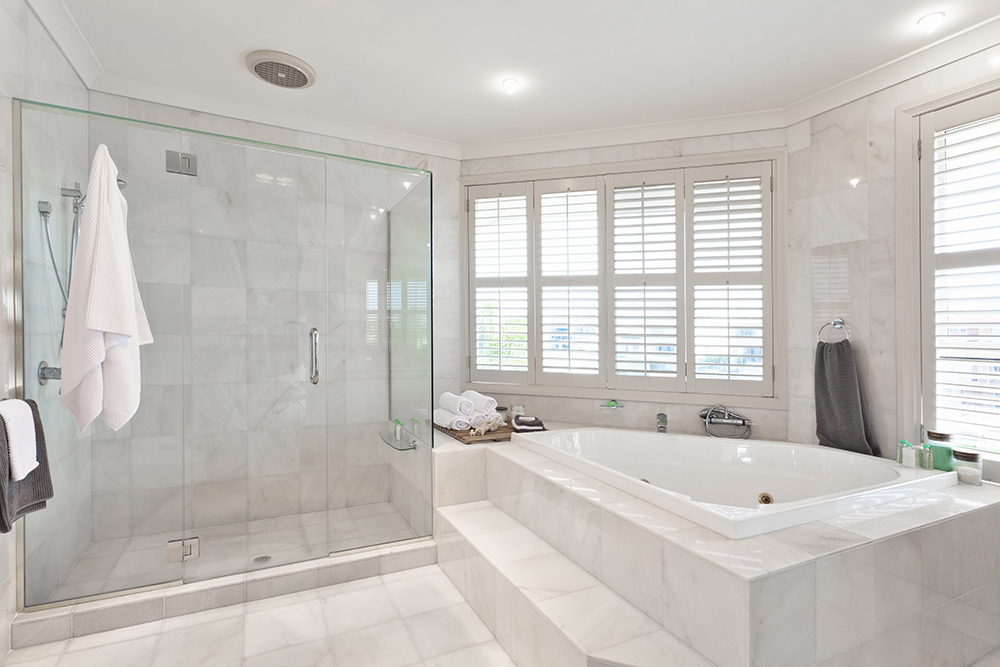 Have you always marveled at the beauty of marble? This hard metamorphic stone is characterized by natural veining, which makes each slab as unique as your fingerprints. If you're interested in incorporating marble into your Houston home, use this guide to help you differentiate between two of the most popular types and decide where you might want to use them.
Begin the Selection Process
The first step is to narrow down the color of marble you want. If you have your heart set on white marble, you're not alone. The look of white marble with gray veining is both classic and chic. This natural material has been used in homes and public buildings for centuries. It's a status symbol that has luxury written all over it.
Now, you must understand that there are actually two types of white marble: Carrara and Calacatta. Learn the difference between the two so you can decide which will work best for your Houston home renovation.
Carrara

Marble
Where does it come from?
This type of stone is quarried in the city of Carrara located in the northern tip of Tuscany, Italy. It has been used in building projects and sculptures since Ancient Roman times. Some notable buildings that include Carrara include the Pantheon, the Peace Monument in Washington DC, the Marble Arch in London and Harvard Medical School. Michelangelo's David statue was also carved out of Carrara.
What does it look like?
While there is a lot of variability within both types of white marble, Carrara tends to be grayer in color with soft, feathery veining. Often, the veins are linear in nature, giving the marble a more orderly appearance.
 Sometimes,
Carrara
marble showcases dramatic veining, as seen here, but you can still tell this is
Carrara
because the stone is a darker hue and many of the veins are light and feathery.
Choosing the gray-hued Carrara was a good choice in this kitchen because it provides a nice contrast with the white cabinetry.
Where are the best places to use it?
The soft veining and luxurious nature of Carrara makes it a great fit in a variety of applications. Still, because all marble requires more upkeep than other types of stone, it's wise to avoid using it as a flooring material in high-traffic areas. Some of the most popular places to use Carrara include bathroom floors and walls, kitchen countertops, and fireplace surrounds.
Calacatta

Marble
Where does it come from?
Calacatta is another type of Italian marble, much of which is quarried in northern Tuscany alongside Carrara. This is just another reason why people often mix up these two types.
What does it look like?
Variations in appearance occur with every slab of Calacatta, but in general, this variety is whiter with dark, more dramatic veining. The veins swirl around the surface of the slab in a much less linear fashion.
Even within the category of Calacatta, there are subcategories that change the look of the luxury stone. In this example, gold hues give the Calacatta marble a uniquely warm tone.
Entire rooms can be covered, though this is easier to accomplish with tiles, as seen in the bathroom to the left.
Where are the best places to use it?
Because Calacatta marble is rarer and more expensive than Carrara, it may be wise to reserve this stone for smaller areas, depending on your budget. A vanity or island countertop, kitchen backsplash, fireplace surrouned, or shower wall are all excellent places for Calacatta to show off its quality.
Have you decided which type of slab you want to use in your Houston home? Both Carrara and Calacatta could make a beautiful addition to your bathroom, kitchen or other room in your home.