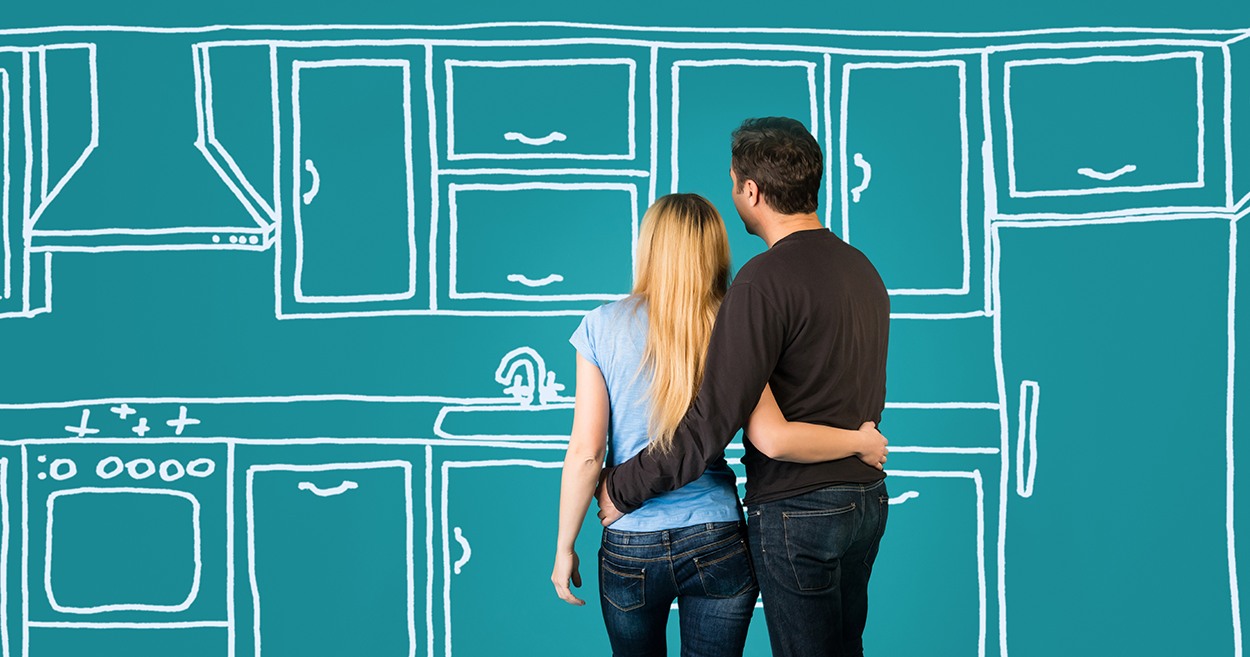 The size and scope of your Houston kitchen remodeling project is up to you. Whether you plan to replace a single part of your kitchen or gut the entire thing, you should follow this guide and checklist to help everything go smoothly.
Phase One of Remodeling your Kitchen

Before you start your kitchen remodel, complete a few preliminary steps to get your project off on the right foot. First, measure the dimensions of your kitchen. Identify any walls you want to tear down to reduce foot traffic choke points and open up your kitchen. Keep in mind that some of these may be load-bearing walls, so you might not be able to remove them.
Then, look online, in kitchen design magazines, and in your friends' and neighbors' homes to help you decide what features you want in your new kitchen. Take pictures or cut images from magazines to store in a "dream kitchen" folder. Come up with a list of remodeling goals to help you stay on track as you explore seemingly limitless design options. Some of the most popular areas of a kitchen to upgrade include:
Cabinets
Countertops
Walls
Kitchen layouts
Sinks and faucets
Flooring
Lighting
Appliances
Set a Budget
It's easy to get carried away with expensive materials and custom designs, so set a budget early on:
Choose a budget that's no more than 20% of your home's current market value.
If you intend to hire an interior designer, include the additional costs in your budget.
Plan to use 80% of your budget, with 20% set aside for contingency expenses.
READ MORE: HGTV.com – Budgeting for a Kitchen Remodel
Hire Specialists for Each Aspect of the Work
While it's possible to hire a single contractor for the entire kitchen remodel, it may be better to leave each aspect to a different professional. For example, you might hire us as your cabinet build out professional and other contractors for countertop, lighting, and flooring design and installation. To help make sure you choose reputable Houston kitchen remodeling contractors for the job, follow these tips:
Read online reviews and ratings.
Make sure the contractor is licensed and insured.
Get written estimates from three different companies. Rule out any low-ball prices that could result in nasty surprises later on.
Ask contractors about their experience on projects similar to yours.
Ask contractors for references you can contact to ask specific questions about reliability, cleanliness and overall job quality.
Work Closely With Your Contractors
Professional kitchen remodeling companies are here to help you make the best decisions for your budget and needs. To make sure the remodel goes smoothly, read the contract carefully and keep in close contact with the companies you hire throughout the project. Follow these tips:
Read the contract thoroughly before signing on the dotted line. It should include details about the project, the materials being used, brand names, start and finish dates, payment amounts and due dates, product warranties, and more.
In general, the contractor shouldn't ask for more than one-third of the project's total cost as a down payment. Don't make your final payment until the contractor has completed everything and you can see the job has been done correctly.
If you plan to replace the kitchen cabinets in your Houston remodeling project, we're here to help! Contact us for a free quote so you can get started transforming your dream kitchen into reality. You can learn what to expect from your Kitchen Remodel by checking out the houzz.com article, Kitchen Remodel Costs: 3 Budgets, 3 Kitchens.